The Black Berry Messenger or BBM as manly users call it has been one of the primary reasons why Blackberry has managed to stay afloat in the ever competitive cell phone market. Many users use it because of it' s ease of use and security features; though there has been some issues on the RIM's side with some government organizations around the world (including India) regarding it's super secure encryption that  makes it very difficult for law and order organizations to intercept messages between these phones.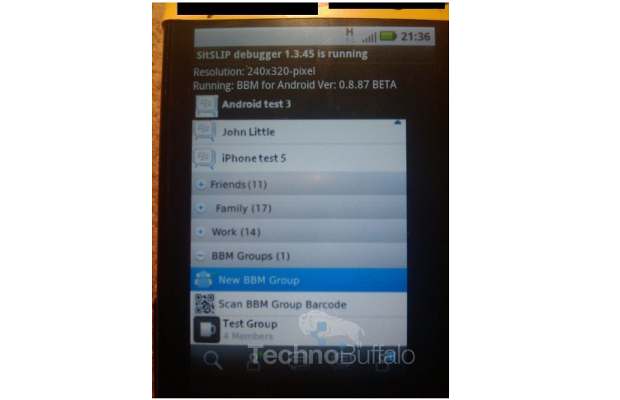 Recent images leaked by a technology blog, Techno Buffalo shows that the BBM messenger will no longer remain a Blackberry exclusive service. The images show the BBM app running on an Android OS, most likely to be Froyo. An  iOS  version also seems to be on the bill and the apps could hit the App Store and Play Store by the end of the year.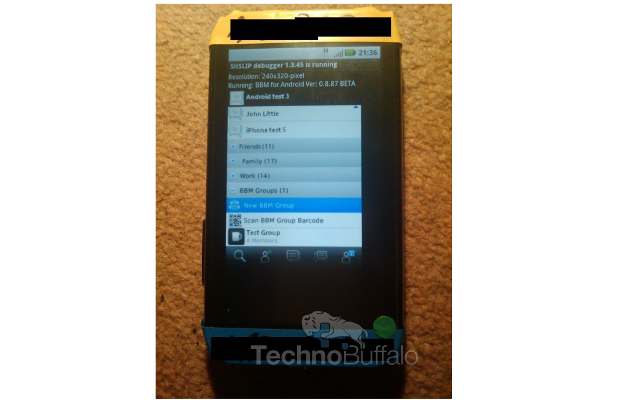 Blackberry's market share has taken a beating owing to the growing popularity of the Android and iOS platform over the years and this new strategy by the Canadian company seems like a desperate attempt to save it from losses. But it remains to be seen how this app could help turn it's fortune around as the BBM was the primary selling point of Blackberry phones over the years and the only reason why they are still competitive( up to a small extent) in a market dominated by Android devices.
Apple recently tried to emulate the BBM on it's iOS with a limited amount of success, but with Blackberry's experience with BBM, the app could start selling like hotcakes once it hits the marketplace.