Kony 2012, the movement led by Invisible Children that started with a Youtube video of the same name in order to try and bring Ugandan warlord Joseph Kony to justice failed to gain enough support on the night of it's planned demonstration.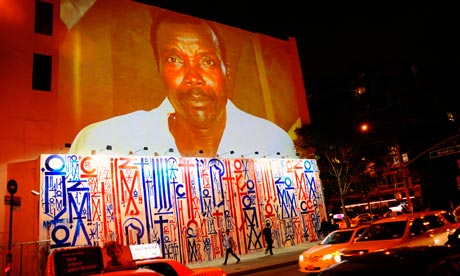 The group originally planned to blanket streets with supporters and posters in order to bring enough media attention so that Kony could be brought justice. The movement was a huge online success initially but failed to convert the online support into real action. This could have been largely due to the number of criticisms against Invisible Children who many claim have been using their resources in the wrong way.
There was a low turnout across cities in North America, Europe and Australia where the videos went viral and the groups plan to paint every block and city with images of Kony failed immensely. Though the group managed to put of posters of Kony at many places, the success of the protest was relatively very low as compared to the number of hits the video got on Youtube and the number of people that pledged online were nowhere to be seen.
The movement also tanked on twitter and other social networks where it gained a lot of momentum when it first came out.